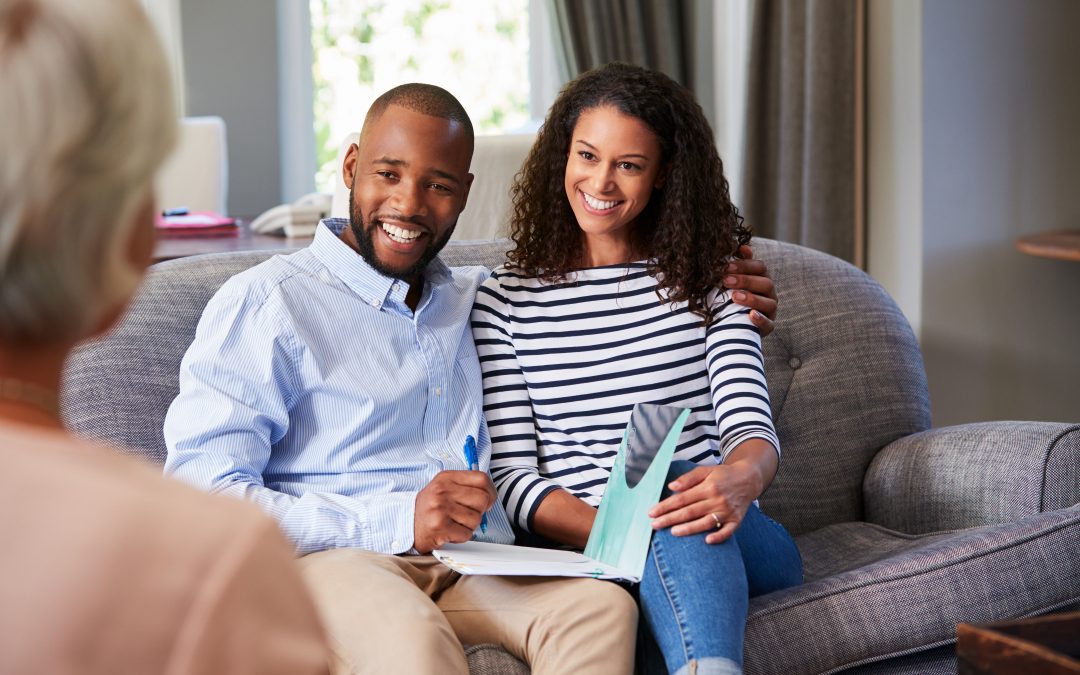 10 Mar

Couples Counseling for Civil & Marital Unions

Can Counseling Make Us Happy Again? Couple's Counseling works for people from all walks and stages of life. Some of us were once eager to meditate on and envision the direction of our lives before. We've failed to keep our mental exercises going as the views of our partners become more stable in our daily activities. Your mind, which includes the universe around you, is as active now as it was when you were single. Together, you and your partner must recapture your inner selves by being open to the other's personal growth. Below we explore couples counseling to give you a better idea of what to expect.

The universe hasn't lost its influence just because you got into a relationship. Our lives are a result of how we see the world, so if one person in a relationship isn't supporting the other, both of their minds and inner selves become subject to detachment. Our lives are a reflection of our inner thoughts, so your partner needs to be a part of your positive reinforcement as you need to be a part of theirs.
Just a slight misunderstanding is all it takes. That person who was once so open may now be defensive. It could be something you did or didn't do. We know that you're hurting also, but the road to healing starts with you both accepting your limitations and shortcomings. For every understanding couple, there are more who lack a strong perspective about what their partners think. Don't let these be you. Consider couples counseling.
No matter how much you love your partner, there's nothing you can accomplish until they open up and share their pain with you. Reopening your hearts may call for a professional to create the ideal environment, help you to focus on vital points and reveal the specific misconceptions you both share.
I Don't Recognize My Partner Anymore – How Did This Happen? When you're seeing each other but not speaking at all, a disconnection between you and your lover has gone on for way too long. You may have tried to "be the better person," but nothing you say or do helps. You're eager to fix what seems to be a simple issue, yet the endless work that you invest in feels like a one-sided deal. There's a reason why you and the one you love seem apart even when you're together.


Something can be done to put your relationship back in order, but you have to first accept it; every conversation is turning into an argument. The pain you have is making you more sensitive than you usually are. Your warm smiles are taken the wrong way, and your partner's efforts don't seem like enough. Realizing that you need counseling is good, but seeing your faults, first, is where we begin.


He/She Hurt Me, How Can I Ever Forgive? Every good couple has been through trying times. Only you can decide to put your own needs aside and to open up to your partner's instead. Your partner, also, needs to accept their role, which is why couples counseling might be necessary. Some of your challenges can only be seen by an outside perspective. Millions of couples fail without an external view of themselves. Those garnering success from couples counseling accept responsibility by accepting any wrong they've caused. Seeing the wrong we've done is the challenge.


Fighting couples, when stuck in an endless cycle of detachment, are often just responding to the hurt that their partners have caused, but their partners, with fair intentions and pain themselves, often don't realize it. Stop reading if you feel like "it's all their fault." The good news is that something incidental has happened, and your relationship can be fixed if you just found out where and how it all fell apart.
How Couple's Counseling Can Help You & Redefine Your Relationship – #1 – You have to first put your personal views aside. Simplify your conflict by accepting the fact that if your good intentions don't work, it's because you might be solving a problem that doesn't exist. Good intentions are dangerous when acted on without knowledge. The psychology presented to us within a relationship can blur our reality as we only look at how we see things. A professional with a deep look into your relationship, instead, tells you the truth. Counseling Can Help, but Here's What You Must Know: "We are all personally responsible for our own happiness. …"  Whether in or outside of a relationship, you are the decider of your fate. As much of a "Secret" as that may sound, the fate you control are the decisions and actions you take. It's nice to think that we can always take the right actions, but doing so is tough when your life is shared with someone who sees the world differently.
Are You Preparing For Your Next Argument? Stop!, think for a bit and decide if another argument is worth it. Think of what it would mean if you continued to feel misunderstood. You'll not only waste your personal life, creating new rebuttals every day, but you'll often voice your arguments without realizing that you're targeting issues that only you see. People who share the same problems and understanding tend to find easier solutions together.


Problems that people have in common don't require persuasion to see. Two separate problems that are treated as if one, however, cause couples to work tirelessly without ever tackling their real issues. It's important that you and your partner see each other's pain as unique, requiring unique care. Don't expect to heal your lover in the way that you need such love. If your only solutions are the arguments you're preparing, then don't be afraid to ask for help thinking it's already too late. It's not.
Treat Your Relationship – Not Just Yourself Or Your Partner! Focus on your relationship in order to take blame away from you and your partner. You can't make healthy decisions in your relationship if you don't understand how your partner also felt, and that's why it's important to seek help for you both to find common ground. Instead of pointing blame at each other, you'll learn how to rely on the common experiences you share.


When differences caused you to grow apart, your breakthrough is about rediscovering the shared beliefs and visions that you once had. It can be difficult to re-envision what made you bond at first which is where a reputable counselor can help! Whether you're taking your relationship to a higher level or building its foundation, couples counseling can motivate you to see why you have adopted self-destructive behaviors. Couple's counseling will help you both gain insight into your relationship so don't try and attend without your partner! Sessions help couples to see each other's viewpoints. Whether it's in choosing the wrong mate or completely misunderstanding them, counseling will help you to see the circumstances the way they are—not the way you thought they were.


Mapping Your Path To Success With A Professional Couple's Counselor. Counseling for couples involves "strategic mapping." What you're learning now has the power to revive your relationship. You can't continue to show progress in your love life, however, if you're not equipped with a long-term plan. Identifying the obstacles in your relationship is about generating the information we need to build a strategy with.


Your counseling strategy will be tailored to the challenges you and your partner express to your counselor. Be ready to discover things about your partner you never knew. Not only do you get to communicate while building your "road map," but your partner must set things straight as together you develop a place of comfort for you both to share in.


What Kind Of Counseling Do We Need? How much counseling you need varies from couple to couple. Some couples visit counselors as a routine exercise that keeps their relationships strong. Other couples feel that the severity of their circumstances calls for emergency help. The differences between couples counseling and coaching are based on the stages of grief you're faced with. People benefit from couples counseling when they need to identify their challenges.


Understanding who we each are as individuals is difficult; working to deeply penetrate the psychology of two people requires a little prying. Once our hearts are hurt or our feelings exposed, we're all subject to having our unanswered questions turn into imaginary problems that don't exist in a four-dimensional world. Couples counseling brings your perspective back to reality. Being open, sharing your pain and listening are what couples counseling works through. Those who come to understand their partners are then coached on a tailored plan.
Couple's Coaching, on the other hand, is about managing the daily actions you take when changing your life. We want to heal and then build a stronger relationship for you today.


Learn How To Enjoy Each Other Again. An experienced couples counselor will teach you how to work with your partner's vision, which enables them to do the same for you. You'll enjoy each other again—once you feel like you're supporting each other. Millions of couples do a lot of "the right things"—working hard, saying I love you and being selfless—but to no avail. Your effort is useless if you love in a way that's inappropriate for the person you support.


Seeing the same fragility in your partner as you see in yourself is the revelation that sets your differences at nought. To rebuild your relationship, we've got to respect the place that each of you have in the universe.


The Universe – Mind, Body and Soul


A holistic approach to couples counseling teaches you to respect the self-realization that every individual must have for a healthy identity. Putting your identity into the hands of another person puts you at risk of losing the positive self-reflection you need for a happy life. It's not enough to talk about love when your relationship is also a matter of mind, body and soul. Just don't blame "them" when your inner self is not fulfilled. 
The detachment your lover has isn't the result of one issue but is an accumulation of negative reinforcements. If you can't see the world from a holistic point of view, then you might rely too heavily on love when what you're dealing with is a psychological crisis. The psychoanalytical process, however, is best administered into your relationship through the help of an external 
professional
.
Are You Feeling "Loved And Understood" By Your Mate? 
It's OK to wonder if they'll ever love you again. What you might be surprised to know is that they never stopped loving you. How you see yourself in a relationship is so important that you either "feel" like you're important or not. There are no "gray areas," so don't waste time wondering if there's a problem in your love life. No one deserves to lose precious moments of life because of a toxic situation.
All you have to do is accept the distrust and hurt. You're not the first person to ask about the unhappiness between you and your partner. Be prepared to promptly take the steps that millions of couples consider long after the damage is already done. Whether you're gathering information for the first time or have already started counseling for couples, take comfort knowing that your hope is real. It's not necessary to search for " couples counseling near me " – with everything that's happened lately with COVID-19, it's easy to find a online appointments to help you!


No matter how much you love your partner, there's nothing you can accomplish until they open up and share their pain with you. Reopening your hearts may call for a professional to create the ideal environment, help you to focus on vital points and reveal the specific misconceptions you both share